PurePAP
Regular price
Sale price
$18.99
Unit price
per
Sale
Sold out
Introducing our 15-pack CPAP filters made in the USA, designed to provide clean and fresh air compatible with Respironics DreamStation 1 machine. These high-quality filters have been crafted using premium materials, ensuring you always receive efficient and reliable filtering power throughout your therapy. Our filters are proven to be effective at trapping dust, pollen, and other airborne particles, which are present in the air we breathe. With 5 Reusable filters and 10 Disposable cpap filters in each package, you'll have plenty of backups on hand - ensuring you never need to be without a functioning filter. Our pack size also provides excellent value for money, allowing you to keep your Respironics DreamStation 1 CPAP machine in optimal condition without breaking the bank. Designed to be user-friendly, our cpap filter are effortless to install, so you can replace them quickly and effortlessly without any hassle. You don't need to be a technical expert to use our high-quality filters, just follow the easy-to-understand instructions. Once installed, you'll experience fresh, odor-free air that is free from harmful pollutants. All our filters are made in the USA, making them one of the few CPAP filters manufactured in America. We're proud to support local manufacturing, and we've worked hard to ensure our filters are of the highest quality. Built to last, our filters are long-lasting and exceptionally durable, providing you with value, versatility, and convenience. Our filters are also compatible with the Respironics DreamStation 1, so you can rely on our product no matter what you use. Trust us to provide you with a product that will make your life easier. Get your hands on our 60-pack CPAP filters today; we promise that you won't be disappointed. Keep your Respironics DreamStation 1 CPAP machine running smoothly, and ensure that you have fresh, odour-free, and clean air throughout your therapy with our top-of-the-line filters made in the USA.
Keep your CPAP machine performing at its best with our USA-made filters. Our filters are designed to work with the Respironics Dreamstation 1 Machine - so you can rest easy knowing that your filter is made just for you.
USA Made - We know how important it is to have a quality filter for your CPAP machine - that's why our filters are made in the USA, from only the highest quality materials. Keep your airways clear and breathing easy with our reliable and affordable filters.
Reclosable bag for storage - Keep your cpap filter organized and tidy with this reclosable storage bag. It makes it easy to grab a filter when you need one and keeps them moisture-free.
Our filters are easy to install and are fully compatible with Respironics DreamStation 1 machines. They have been designed with user-friendliness in mind, so even if you're new to using a CPAP, you'll find the installation process quick and easy.
So, if you're looking to keep your CPAP machine running at peak performance, look no further than our 15-pack CPAP filters made in the USA!
Share
View full details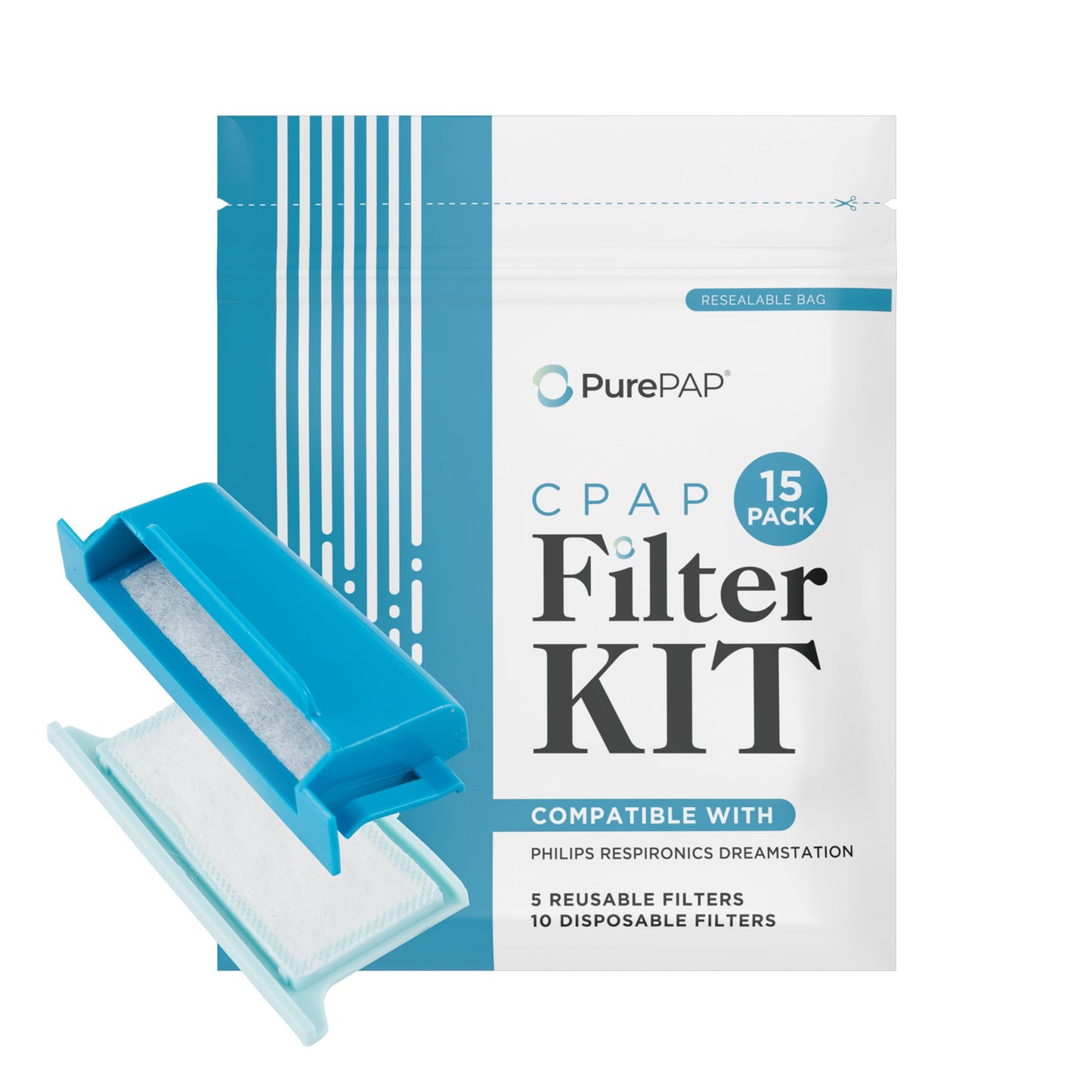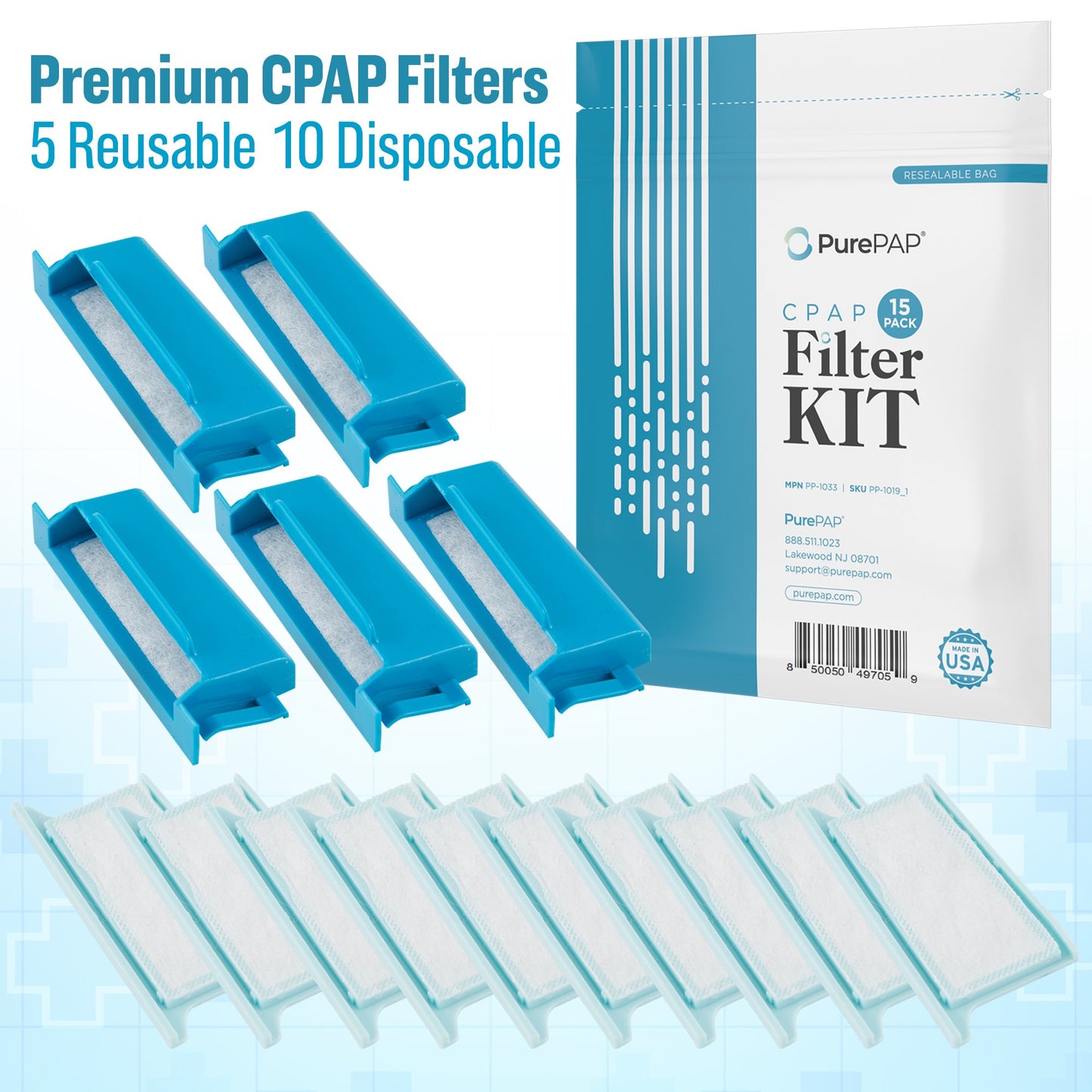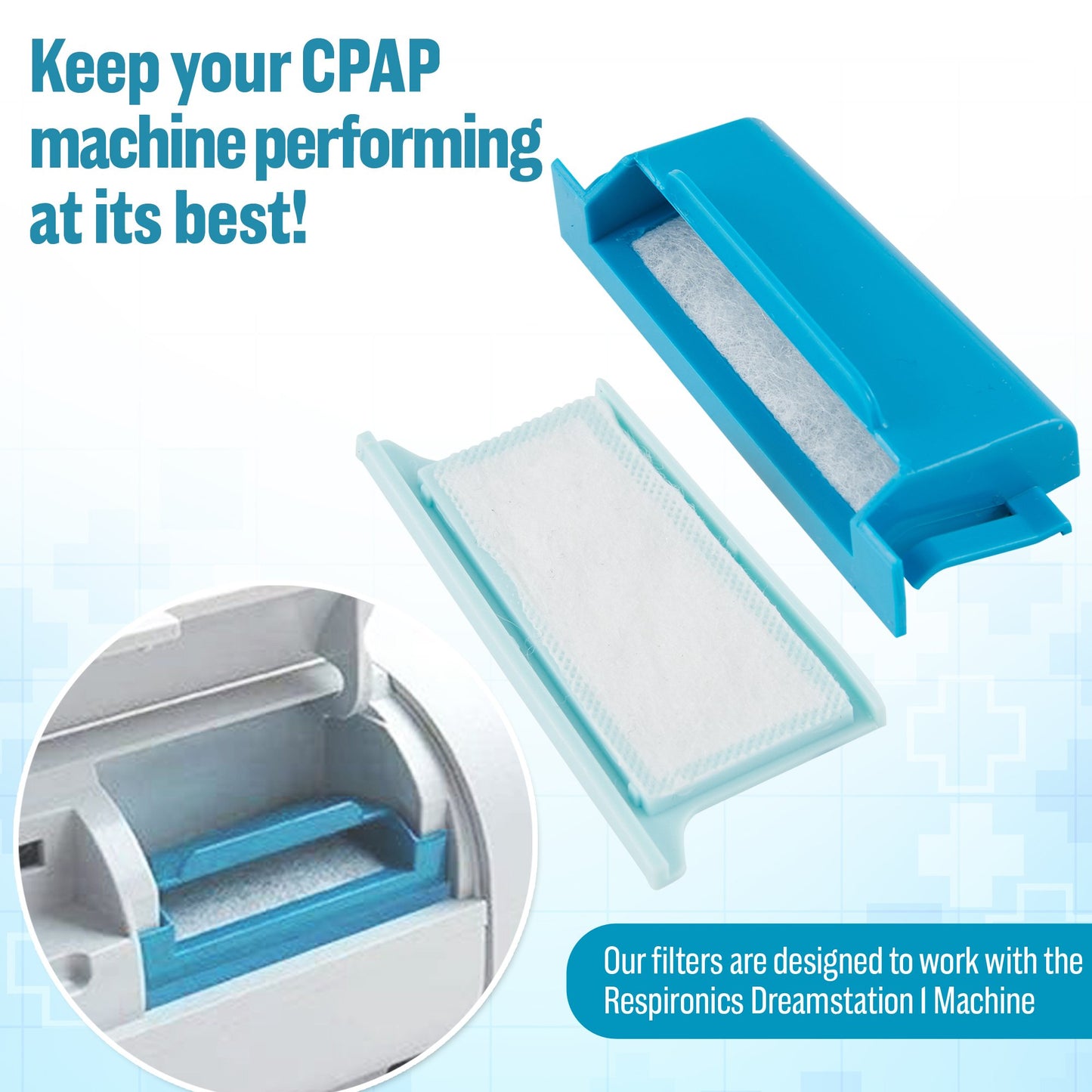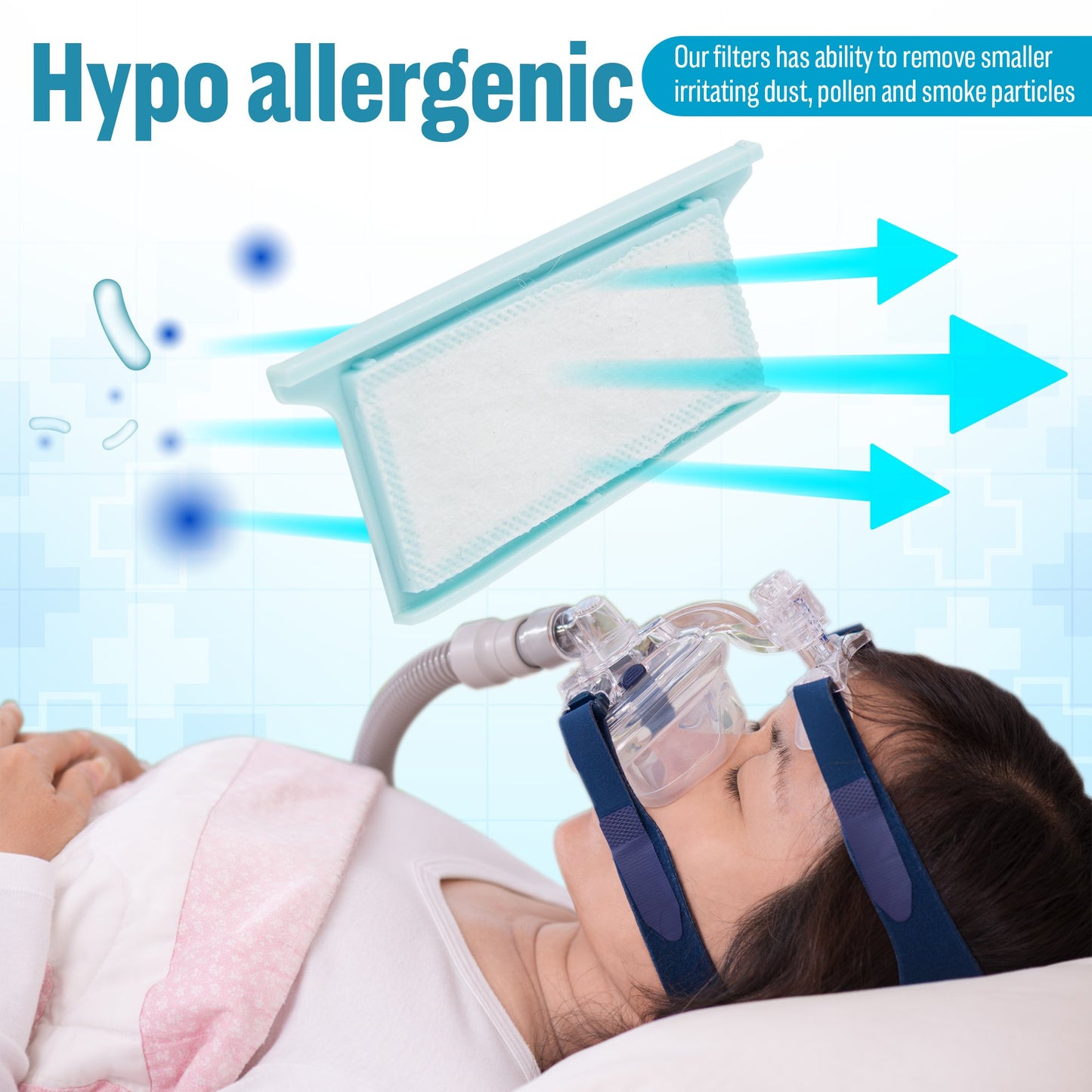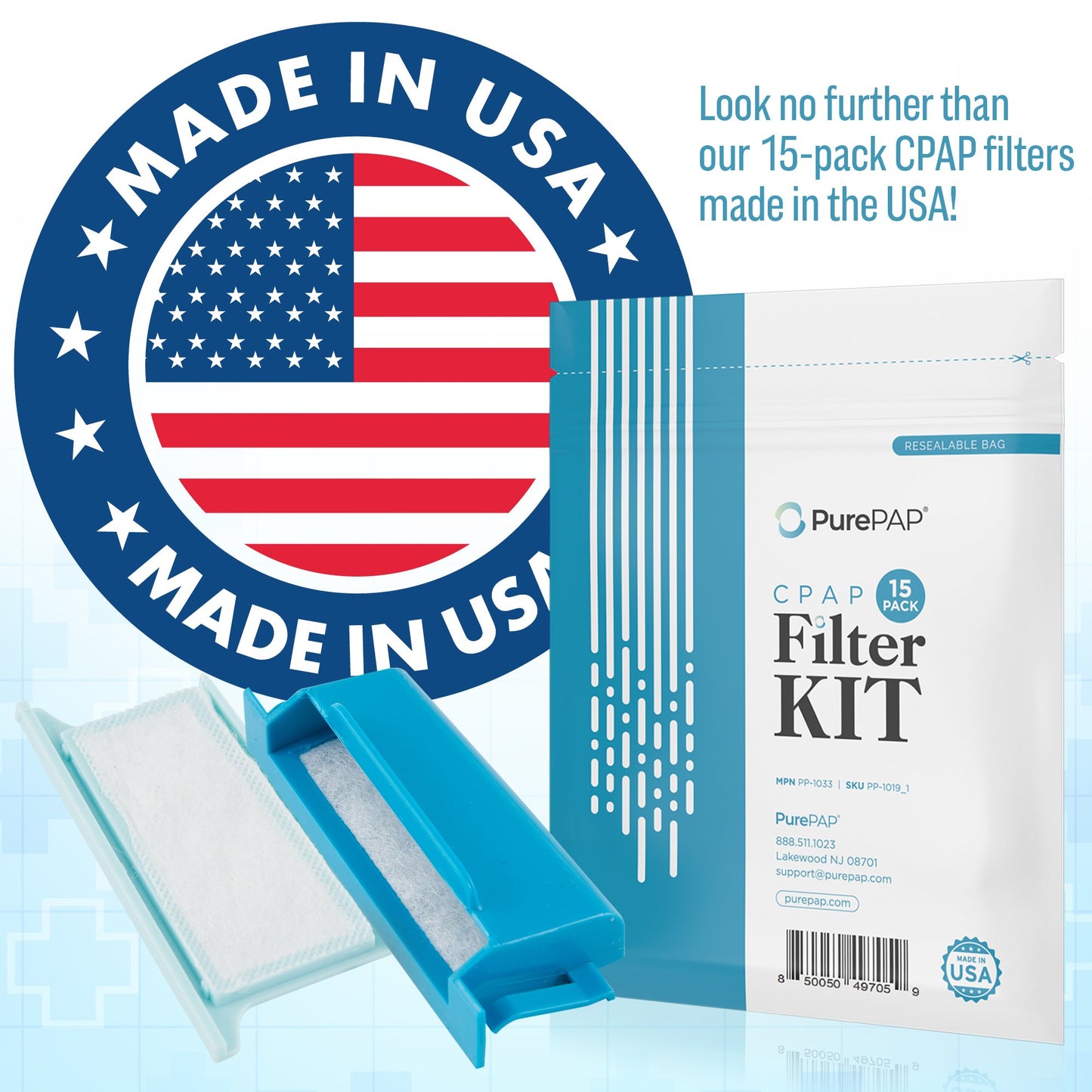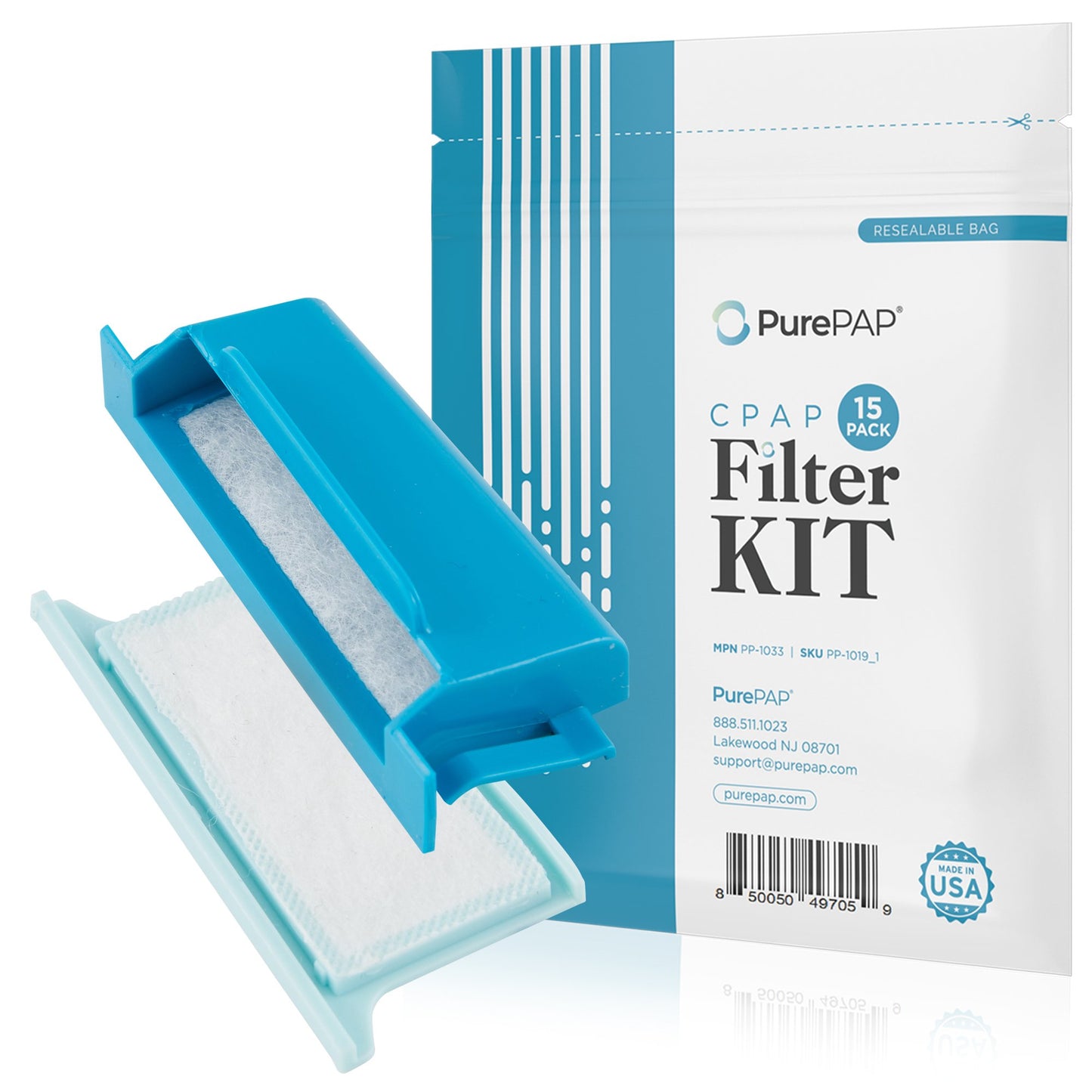 Add a title to introduce your product's features
Highlights

Provide details in each of the collapsible rows to give your customers the information they need to pick the best product.

Change the title and icon of each row to suit your brand.
Feature a compelling customer review about your product or brand.
Multicolumn

Use a combination of images and text to share information about this product, and your brand.

Multicolumn

Consider adding information about your shipping and return policies.

Multicolumn

Consider highlighting your environmental commitments.

Multicolumn

Consider describing a money-back guarantee or highlighting your customer service.