PurePAP
Regular price
Sale price
$39.99
Unit price
per
Sale
Sold out
Unleash the power of purity with our distilled water for cpap machine, specially designed for your CPAP machines. Each pack contains 12 bottles of distilled water, each one filled with 12 ounces of water produced through an intense distillation process, which guarantees absolute purity and cleanliness. This cpap water distilled is perfect for use in your CPAP machine, designed to maintain optimal hygiene and performance. The pure distilled water ensures a clean, mineral-free environment that helps reduce the risk of unwanted mineral buildup in your machine. This not only enhances the longevity of your device but also ensures a healthier, residue-free operation. However, the magic of our distilled water bottles doesn't stop at CPAP machines. You can also use this versatile product for other applications where clean, pure water is a necessity. It's an ideal solution for filling your iron or car battery, using in laboratory experiments, or even for your indoor plants that thrive better with mineral-free water. The compact 12-ounce bottles are easy to handle, offering you a convenient choice whether you're at home or on the go. This makes our distilled water perfect for travel. You can take your CPAP machine and other devices wherever you go, knowing you'll have clean, distilled water on hand when you need it. Our Premium Pure Distilled Water provides you with the cleanliness and versatility that you need for various applications. Choose our 12-Pack for a worry-free solution, offering you a premium distilled water product that cares for your CPAP machine and more. NOTE: Always consult your device's manual to ensure that distilled water is recommended for use.
Ideal for CPAP Machines: Our distilled water is specifically designed to safely fill your CPAP machines, maintaining optimal hygiene and performance. Our Distilling process insures your CPAP water is free from minerals and other impurities.
Pure and Clean: Produced through a rigorous distillation process to ensure absolute purity, leaving no residues, contaminants, or mineral deposits behind.
Convenient 12-Pack: Each pack contains 12 bottles of distilled water, each 12 ounces, ensuring you have plenty on hand for your needs.
Multipurpose: Our distilled water is great for your CPAP machines but also can be used in lab experiments, auto care, canning of fruits and vegetables, and steaming clothes, among other things.
Portable and Easy to Use: The 12-ounce bottles are easy to handle and perfect for travel, so you can take your CPAP machine wherever you go with the confidence of having clean, distilled water.
Share
View full details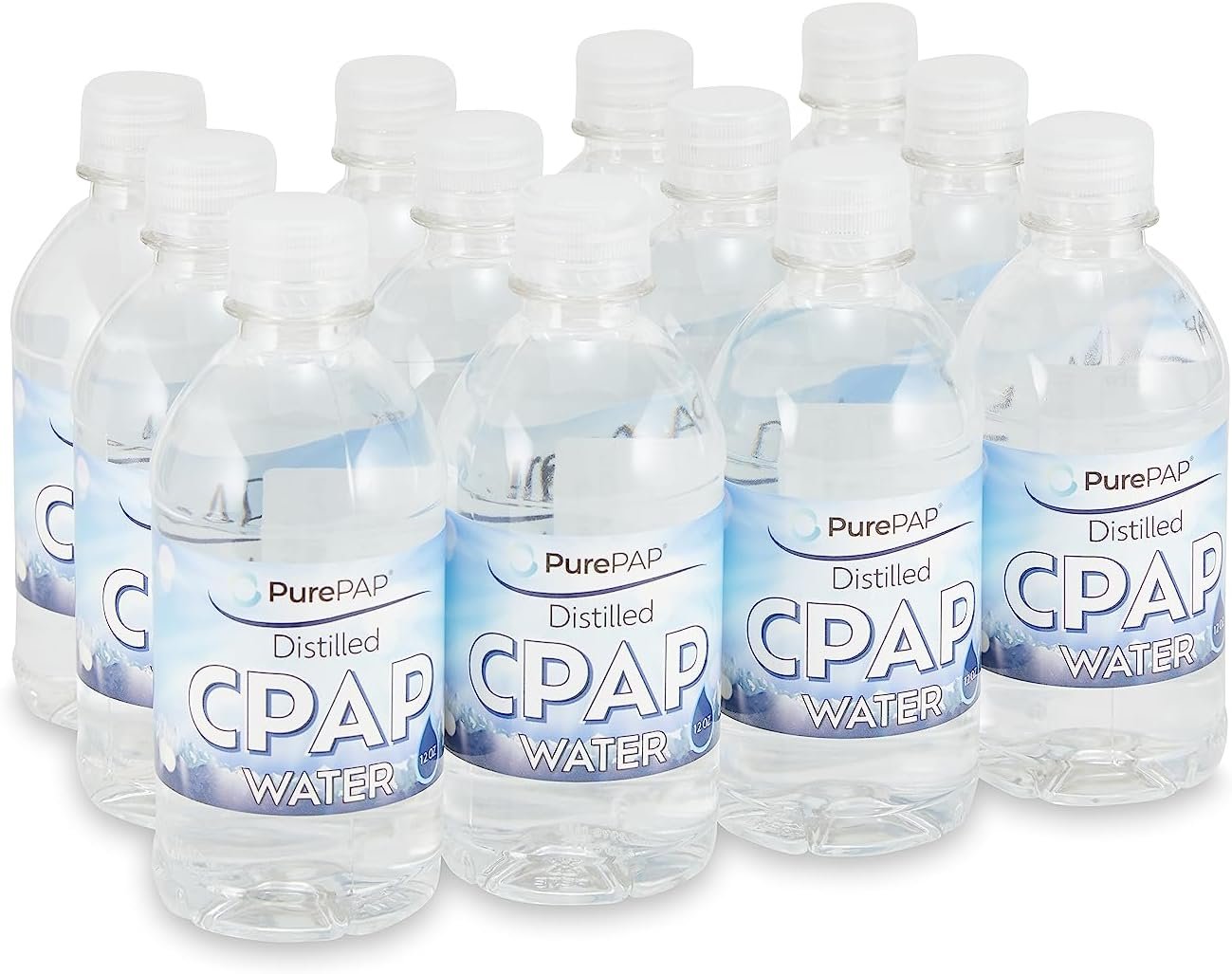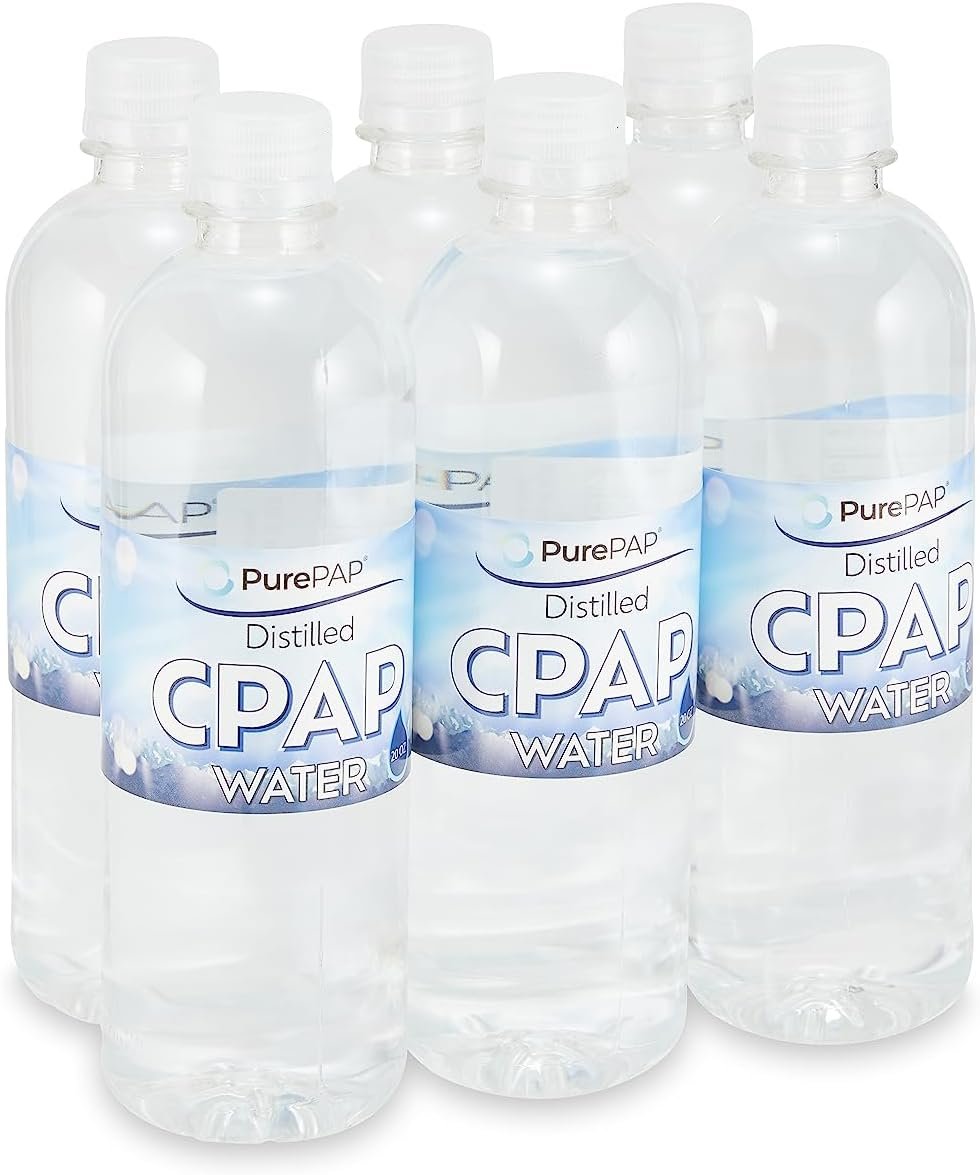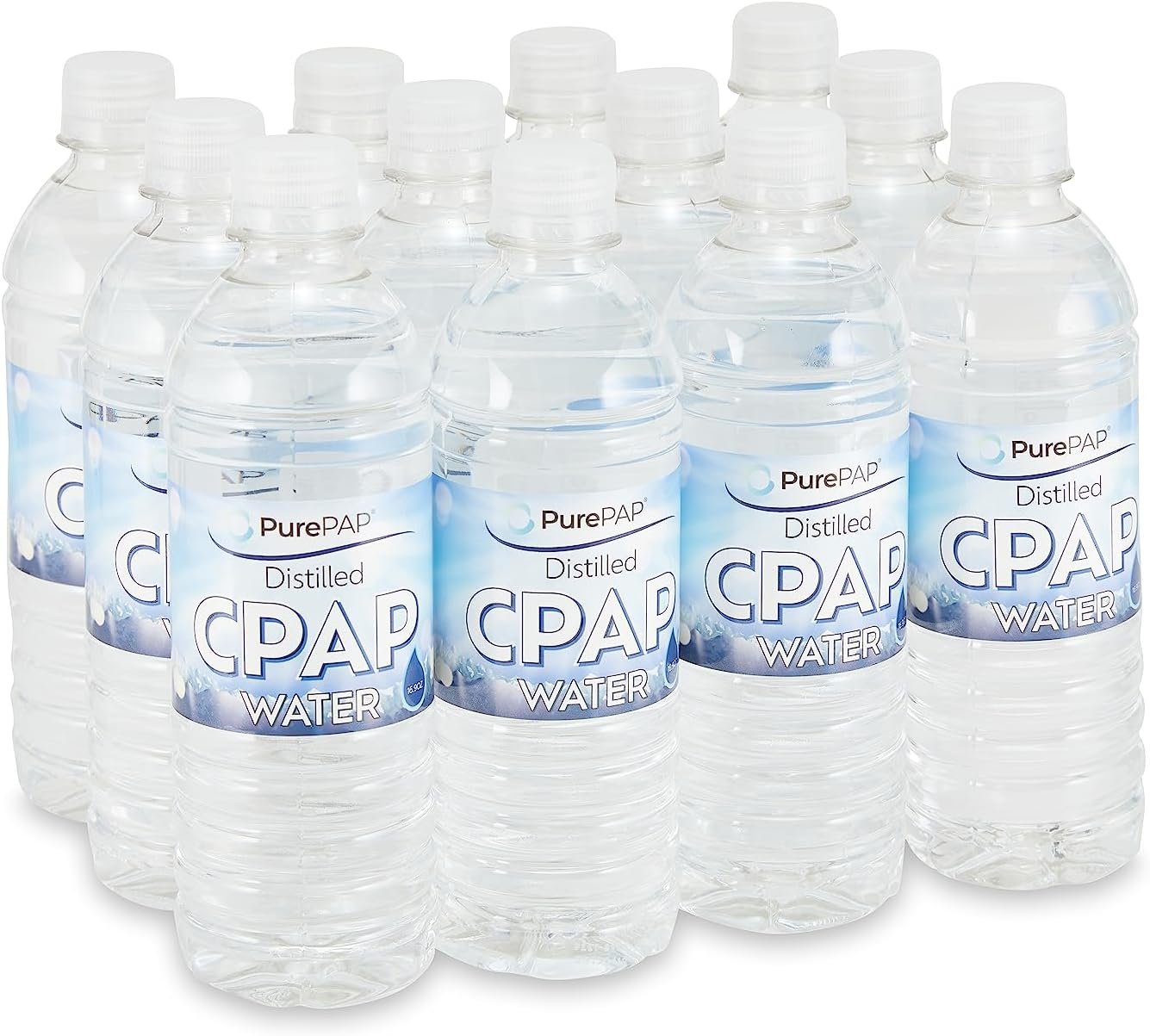 Add a title to introduce your product's features
Highlights

Provide details in each of the collapsible rows to give your customers the information they need to pick the best product.

Change the title and icon of each row to suit your brand.
Feature a compelling customer review about your product or brand.
Multicolumn

Use a combination of images and text to share information about this product, and your brand.

Multicolumn

Consider adding information about your shipping and return policies.

Multicolumn

Consider highlighting your environmental commitments.

Multicolumn

Consider describing a money-back guarantee or highlighting your customer service.